BAU 2019 press release
At BAU trade fair in Munich in hall B1, stand 538-539, from 14 to 19 January 2019 we will be displaying systems and solutions which support our customers and partners in all stages of the building life cycle. Our way is "Connecting expertise – building solutions". Press releases on our trade fair highlights are available to you.
Building automation
GEZE Cockpit building automation system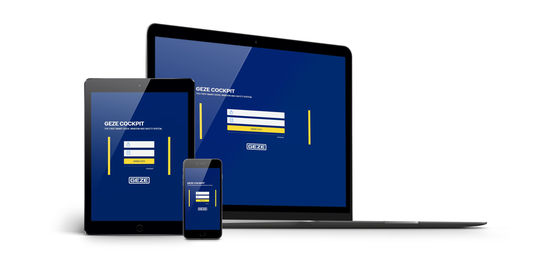 Buildings become more liveable – safer, more efficient and more comfortable – when products from different subsections of the building communicate with each other. GEZE Cockpit, the first door, window and safety technology system, successfully achieves this. GEZE demonstrates how automated products can be networked and centrally operated and monitored. The building automation system can work independently, or be integrated into a building management system.
Automatic door systems
Thermally separated sliding doors
Sliding door systems with insulation glazing and thermal separation of frame profiles make an important contribution to thermal insulation in façade entrances. Following further developments, the reliable automatic ECdrive sliding door system can now also be used with thermally separated profiles. It turns sliding doors into designer energy-saving doors, ensuring a maximum 'perspective'.
Door technology
Quiet, powerful and barrier-free in any environment: the new door closer TS 5000 SoftClose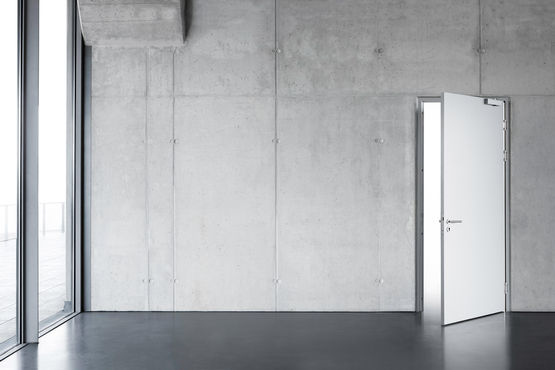 People who live near doors with door closers – on the ground floor, for instance – are glad that they do not have to hear constant slamming. The GEZE TS 5000 SoftClose is an overhead door closer which combines silence with preventive fire protection. It has already received a prestigious award.
Smoke switch control unit with telescope function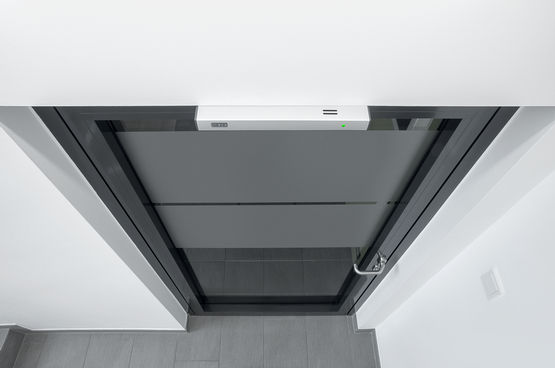 Smoke switch control units in hold-open systems must always function flawlessly, so that doors close reliably in the event of fire. With the new RSZ 7 intelligent smoke switch control unit with telescope function, GEZE demonstrates that this is possible, even if the structural conditions of the lintel are unfavourable.
Enhancing hold-open systems – Convenient wireless operation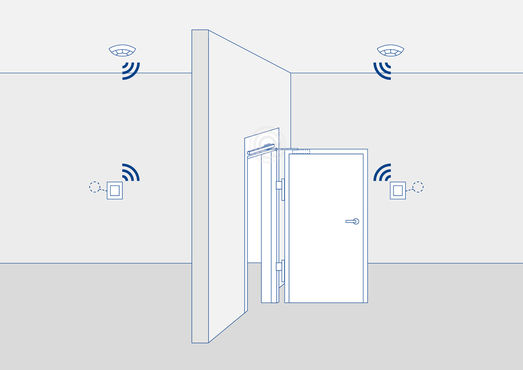 A hold-open system ensures fire protection doors are fully accessible. With the new FA GC 170 wireless extension for hold-open systems, GEZE demonstrates how achieved hold-open system can be expanded without additional cable connections. The system has already received two awards, and is in use in a listed building.
Operating manual sliding wall systems (MSW) safely and conveniently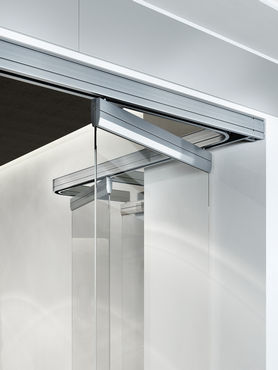 Manual sliding wall systems by GEZE create an open, inviting atmosphere in shop fronts in shopping malls. To open the system fronts, the glass elements are simply pushed together and elegantly 'stacked'. With the new automatic MSW Comfort locking concept, we demonstrate how manual sliding wall systems can be operated even more conveniently and easily. And all this without the bother of bending.
Safety technology
Better and easier combinations with self-locking panic locks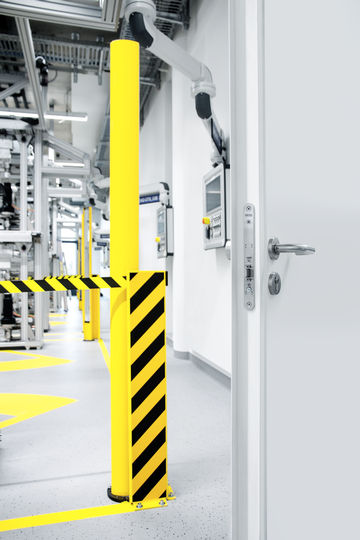 Self-locking panic locks offer you quick opening doors in an emergency, controlled access and burglar resistance. GEZE presents IQ locks with new and optimised features. The combination of lock components in the door simplifies the installation, commissioning and parameter setting of the whole lock system.
Service Solutions
BIM – Building Information Modeling (BIM) – Complete door planning is now even easier
Using GEZE BIM objects for the door technology program, construction projects can now be designed and implemented even faster, easier and more safely. The GEZE BIM solution with only five elements for complete door planning now has additional new features, including the "door library", and further advantages – also for international requirements.